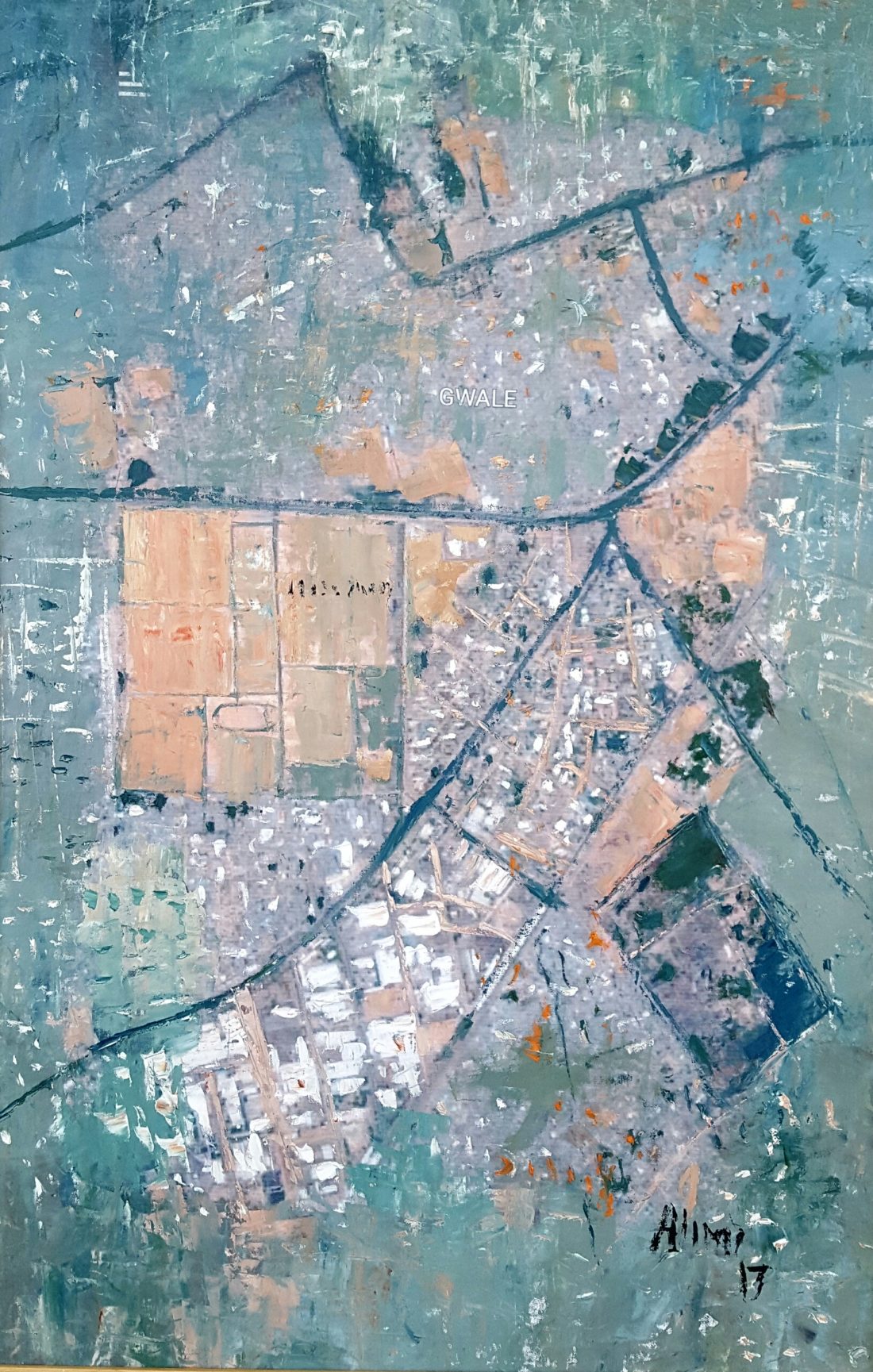 SPRAWLING CITIES @ RETROAFRICA
Alimi Adewale, has been living in the urban sprawl of Ibeju Lekki, Lagos for the past decade, through art he explores life within these non-conforming developments, elaborating further on this theme, he embarks on an enquiry into the scattered existence of fringe urbanisation.
Pinpointing and outlining the term "Urban sprawl" has proven challenging for academics, a sprawling city in its nature is chaotic architecturally, sporadic in its expansion and runs counter to city master planning. It is a function of rapid sub-urbanisation, the unregulated use of rural lands as a means to counteract oversaturated, often expensive urban hubs, yielding artificial and inexorable extensions of a city core.
Inspired by the haphazard and often unauthorized growth of Nigerian cities such as Lagos, Kano, Ibadan, Abuja and Port Harcourt this exhibition explores a global issue that remains of persistent interest to urban planners, international development organisation and architects the world over.
Through pixelated images capturing day-to-day human expression, Alimi uses paint on canvas and technological mapping tools such as Google Earth to illustrate the scale and impact of sprawling cities in his personal environment. By re-photographing spatial images of areas within Lagos, Kano, Ibadan, Abuja, and Port Harcourt from Google Earth, he then is able to repaint aerial views of towns, creating a form of artistic abstraction that is highly distinct in approach, content, and effect.
Featuring video art from Romeo Shagba, this exhibition explores the impact of sprawling cities in contributing to environmental degradation, but equally its influence in shaping the lives of those on the fringes of Nigerian society. Who shapes whom? Man or the city?
Date: 6-8th October 2017
Venue: The Exhibition Pavillion, beside the International Conference Centre, Central Area, Herbert Macaulay Way Abuja